The Challenge
Positive social engagement is linked to higher levels of physical, mental, and cognitive functioning, but as the modern American lifestyle evolves, maintaining habits of meaningful social engagement across the lifespan has become increasingly difficult. Social engagement has declined across most adult age groups from 1995 to 2012. Therefore...
how might we encourage healthy social engagement habits in order to improve well-being across the lifespan?
The Solution
Family
Room is a family-friendly application focused on connecting family members across physical, emotional, and generational distances. It has two modes - mobile and ambient screen - in order to increase accessibility and encourage engagement across all ages.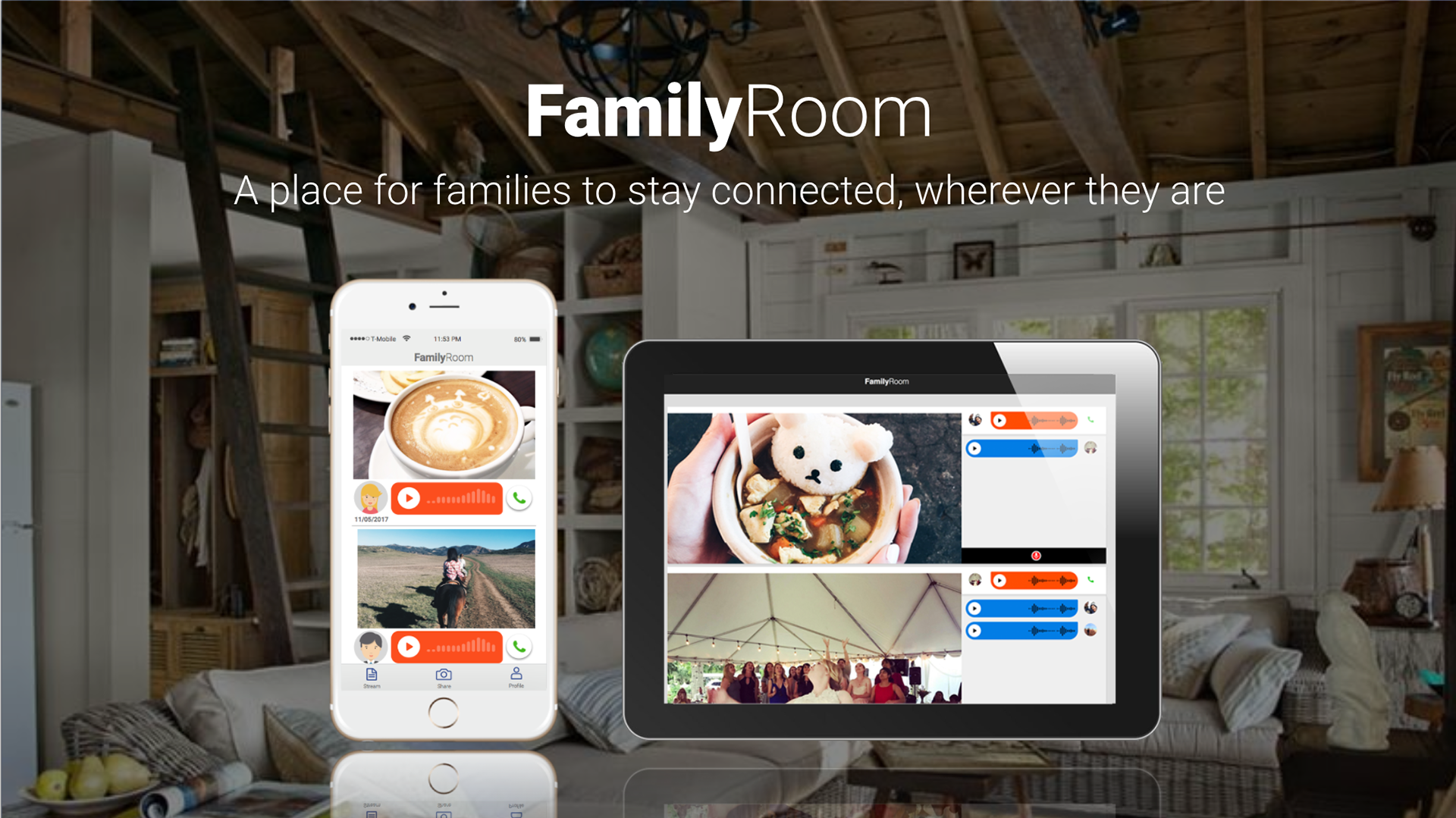 The process
Determining a specific problem
Social engagement encompasses many different human activities and behaviors, so it was not a surprise that deciding on a specific problem was our greatest challenge during the project. Coming up with ideas was not the difficult part; so in order to avoid design fixation, each team member first brainstormed ideas on their own.
After discussing our individual ideas and coming up with more together, we used dot notation to land on 
volunteering
as a topic. It was ideal since it's an activity people need to proactively maintain, and it affords the benefits of community engagement.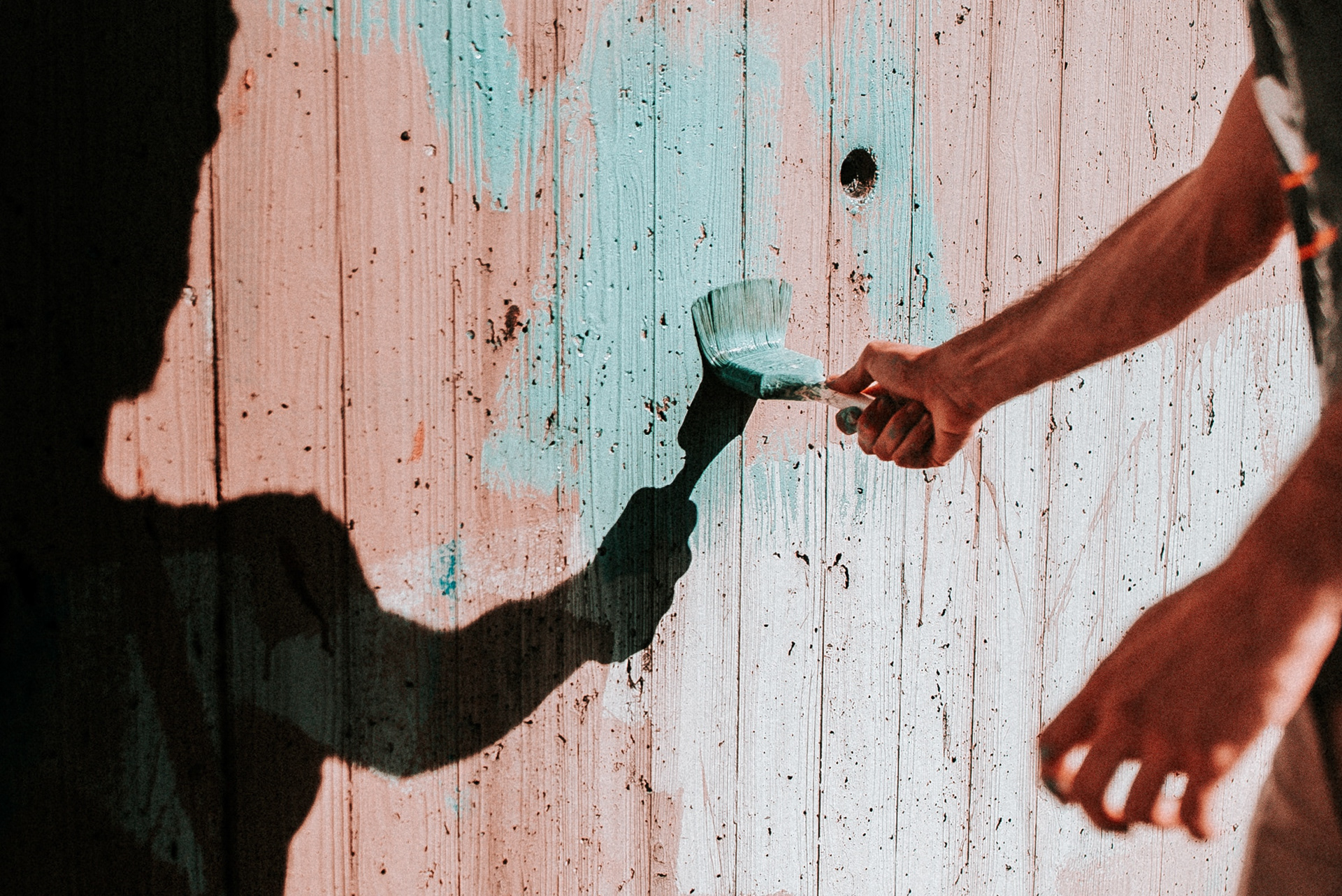 Services exist that attempt to pair people up with volunteer opportunities, but secondary research cites 
many barriers
 that block people from volunteering. We wanted to explore how we might design a solution to help people overcome these barriers.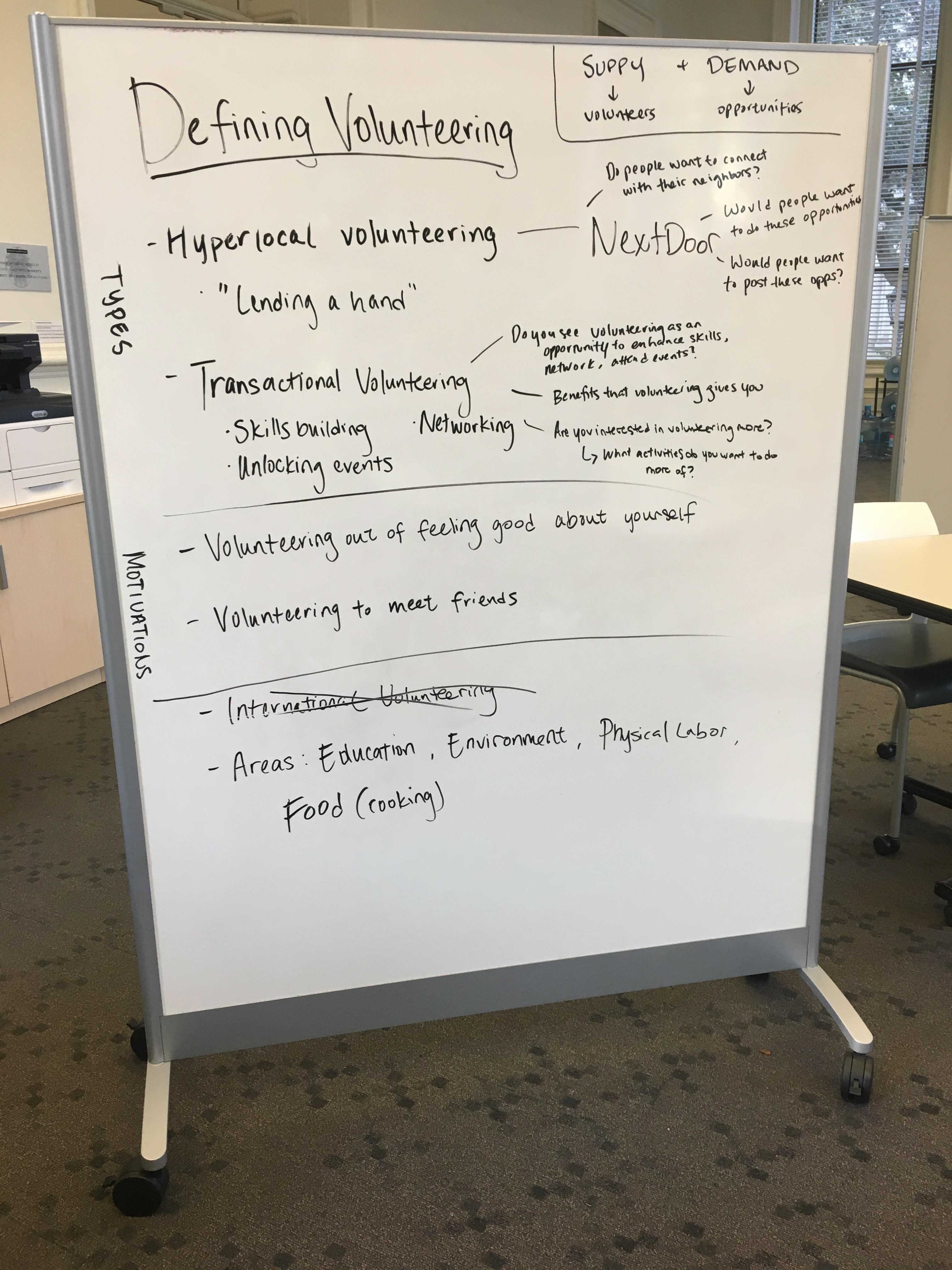 With a problem identified, we sought to
confirm or disprove our assumptions
of people's volunteering behaviors and desires through interviews and surveys. Another goal was
to determine which type of volunteering
we should focus on with our product.
We conducted
4 in-depth interviews
to give us a better idea for what type of volunteering we should focus on. For those who have volunteered in the past, we asked a series of questions:
   • What challenges/barriers have you had with volunteering?
   • What strategies, if any, have you tried to get involved in volunteering opportunities?
   • Think back to the last couple of times you volunteered. What instigated you to take the time?
   • Do you volunteer by yourself or with others?
   • How often do you volunteer? Are you interested in volunteering more?
Recognizing that not everyone volunteers, we asked non-volunteers a separate set of questions:
   • What are your views on volunteering?
   • Has there been anything that prevented you from volunteering?
The interviews helped us gain a better sense of people's current and past volunteering behaviors, and we wanted to build on top of this data, specifically on whether or not people are interested in hyperlocal volunteering. To attain a larger dataset, we conducted two surveys using
Google Surveys
.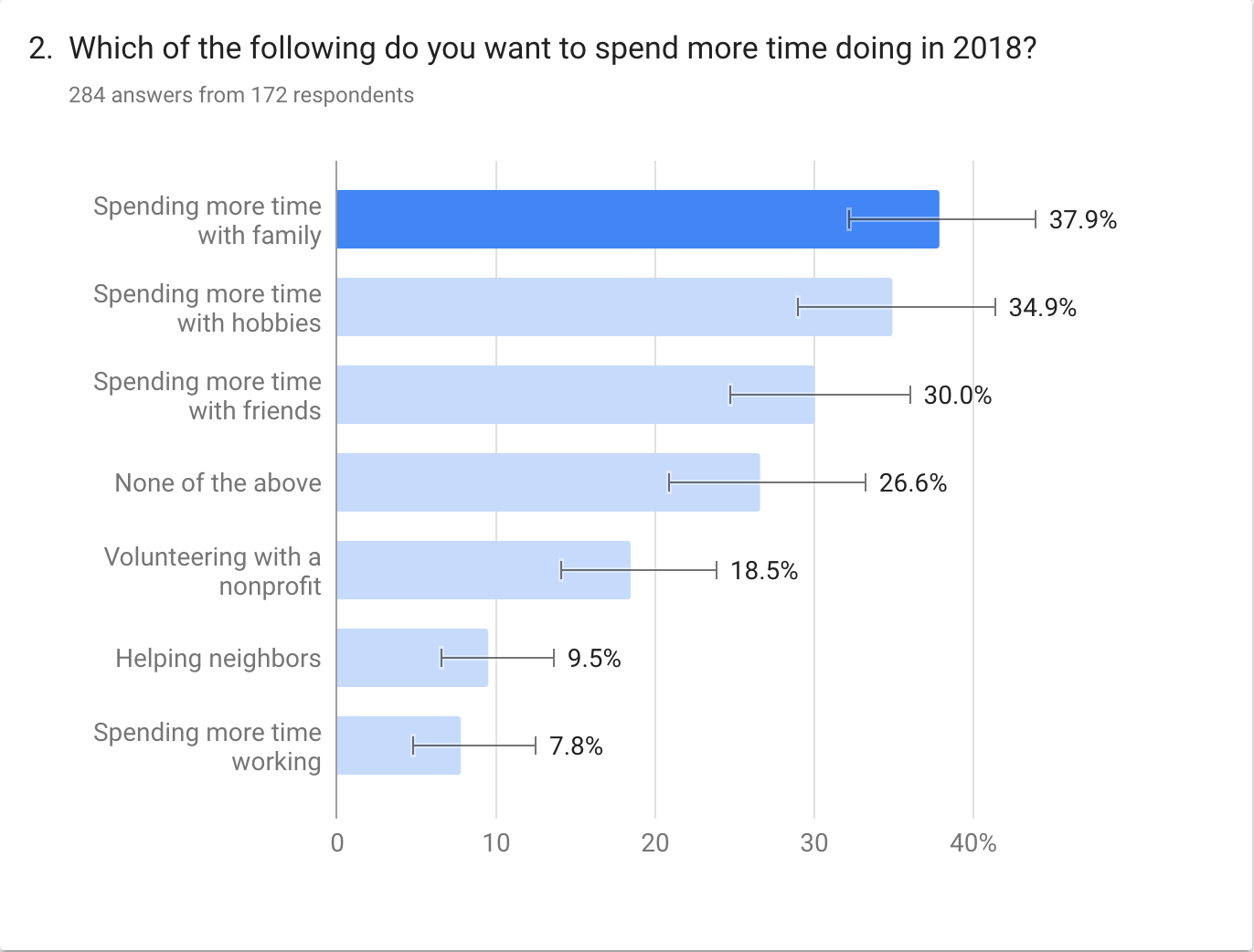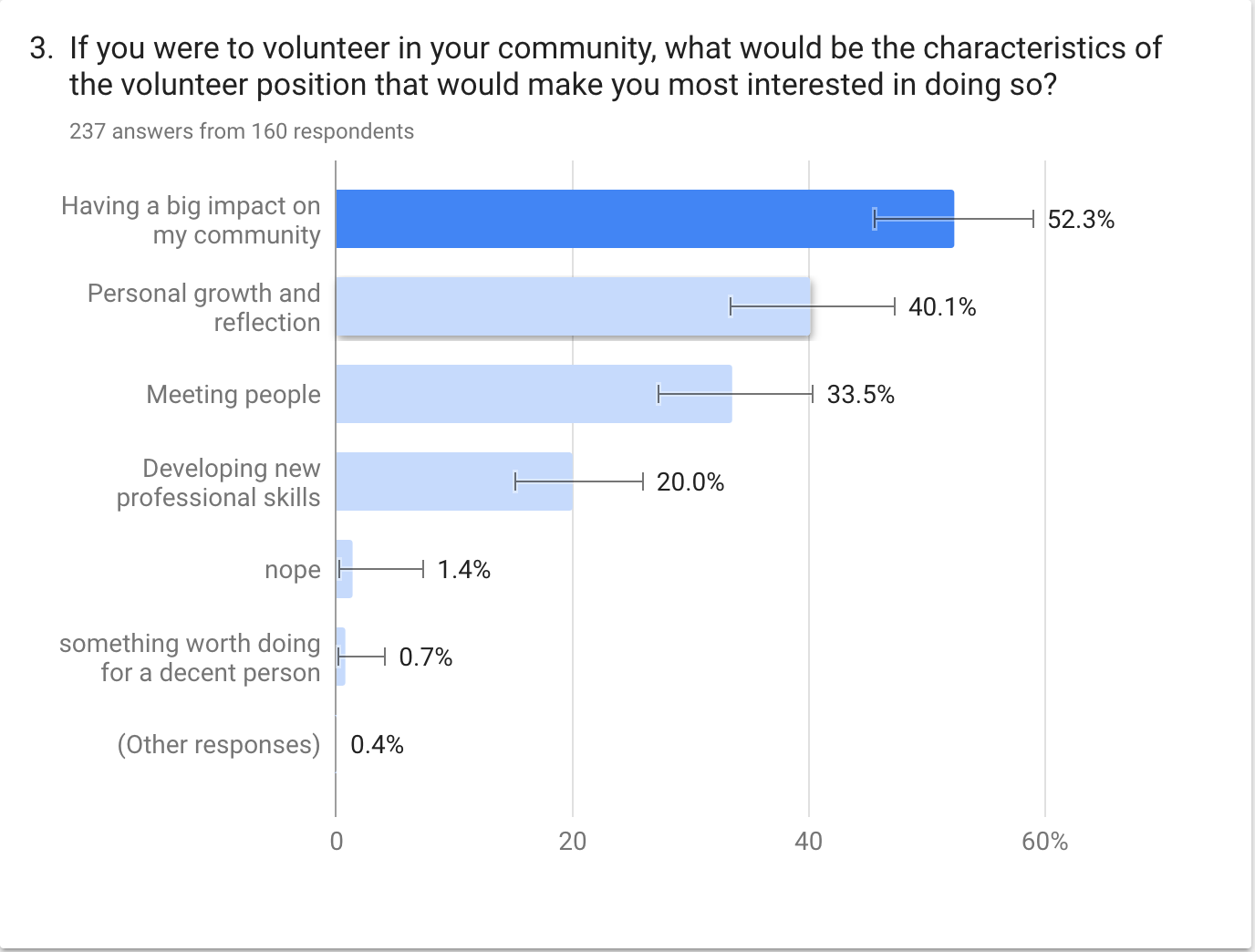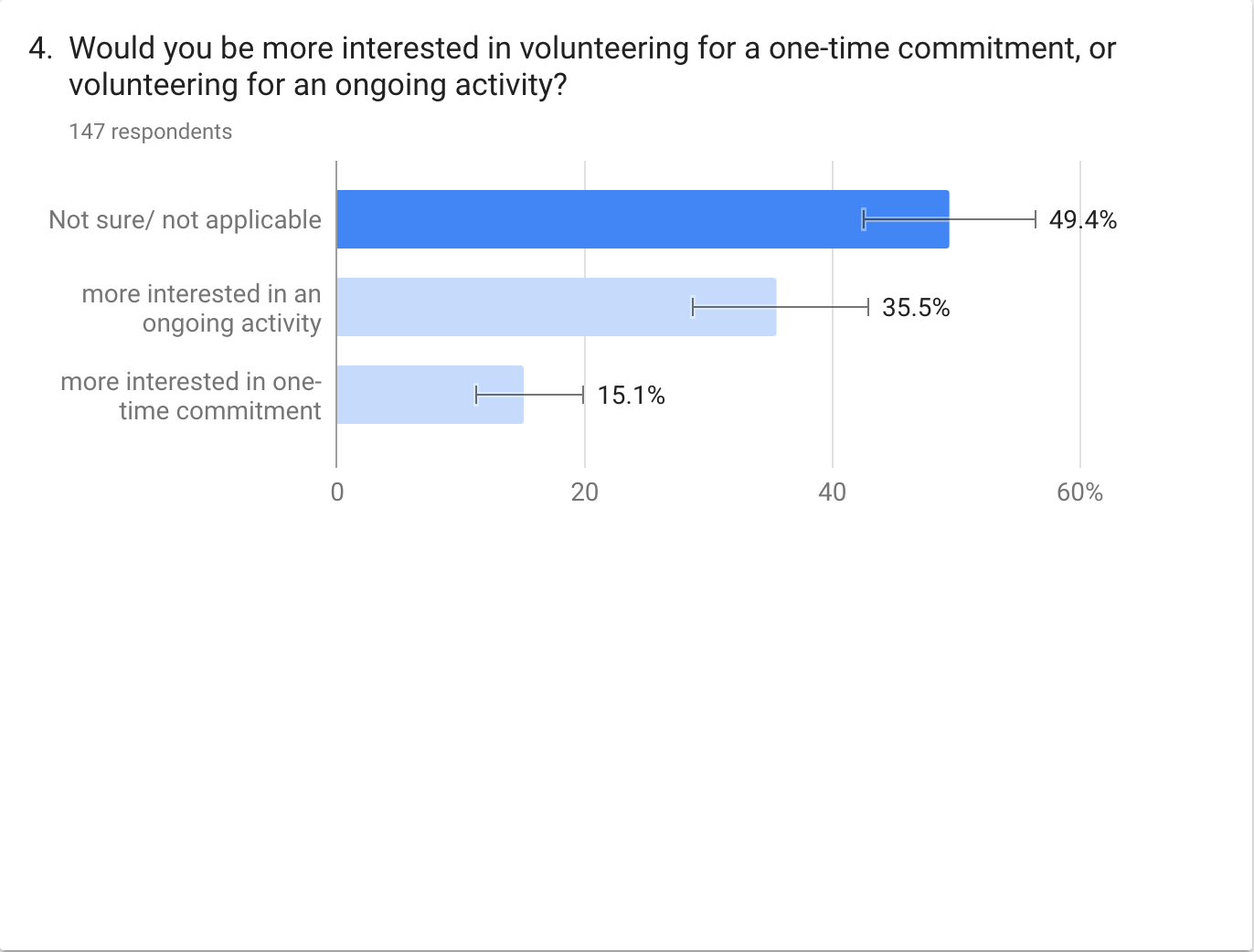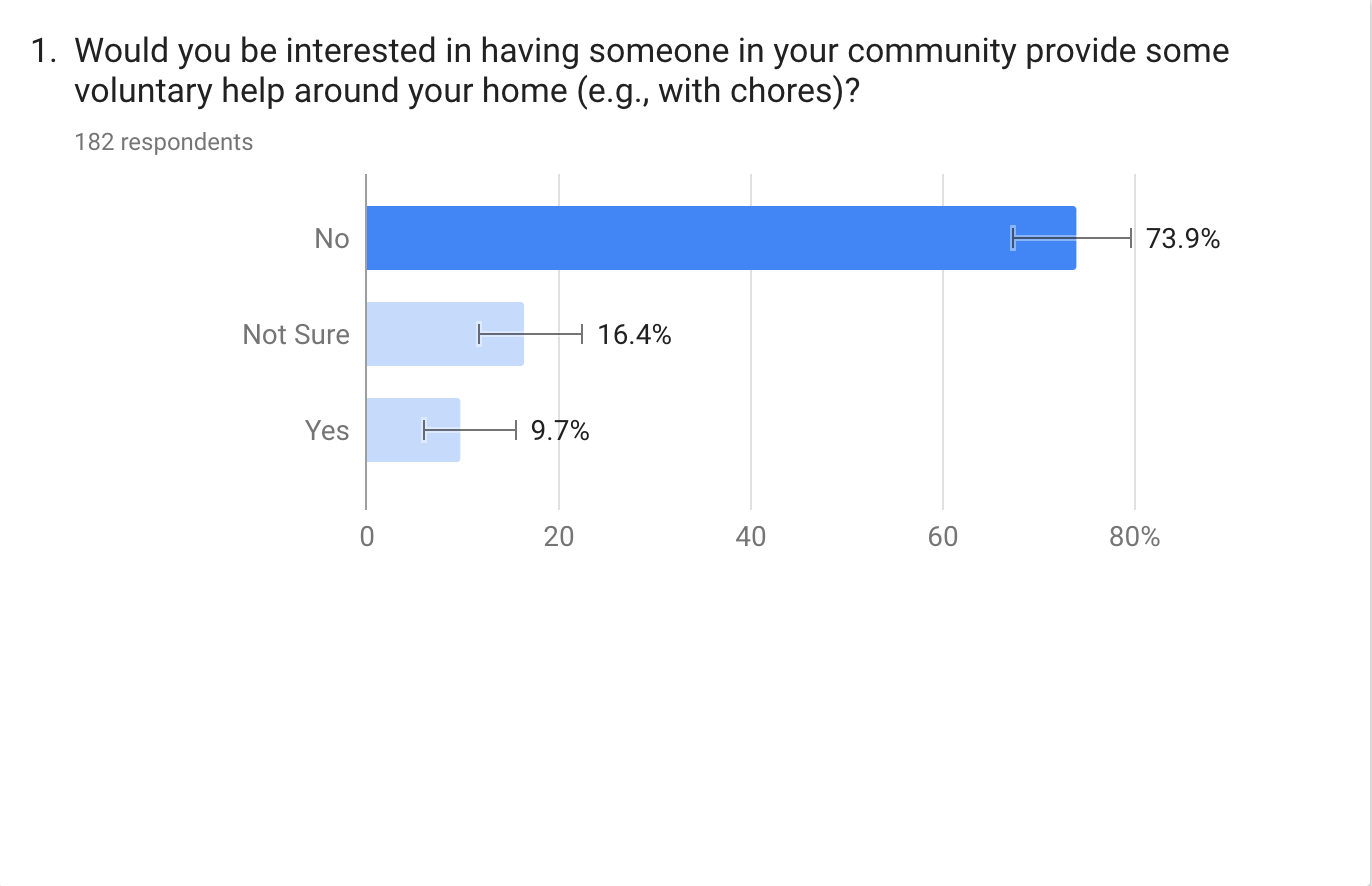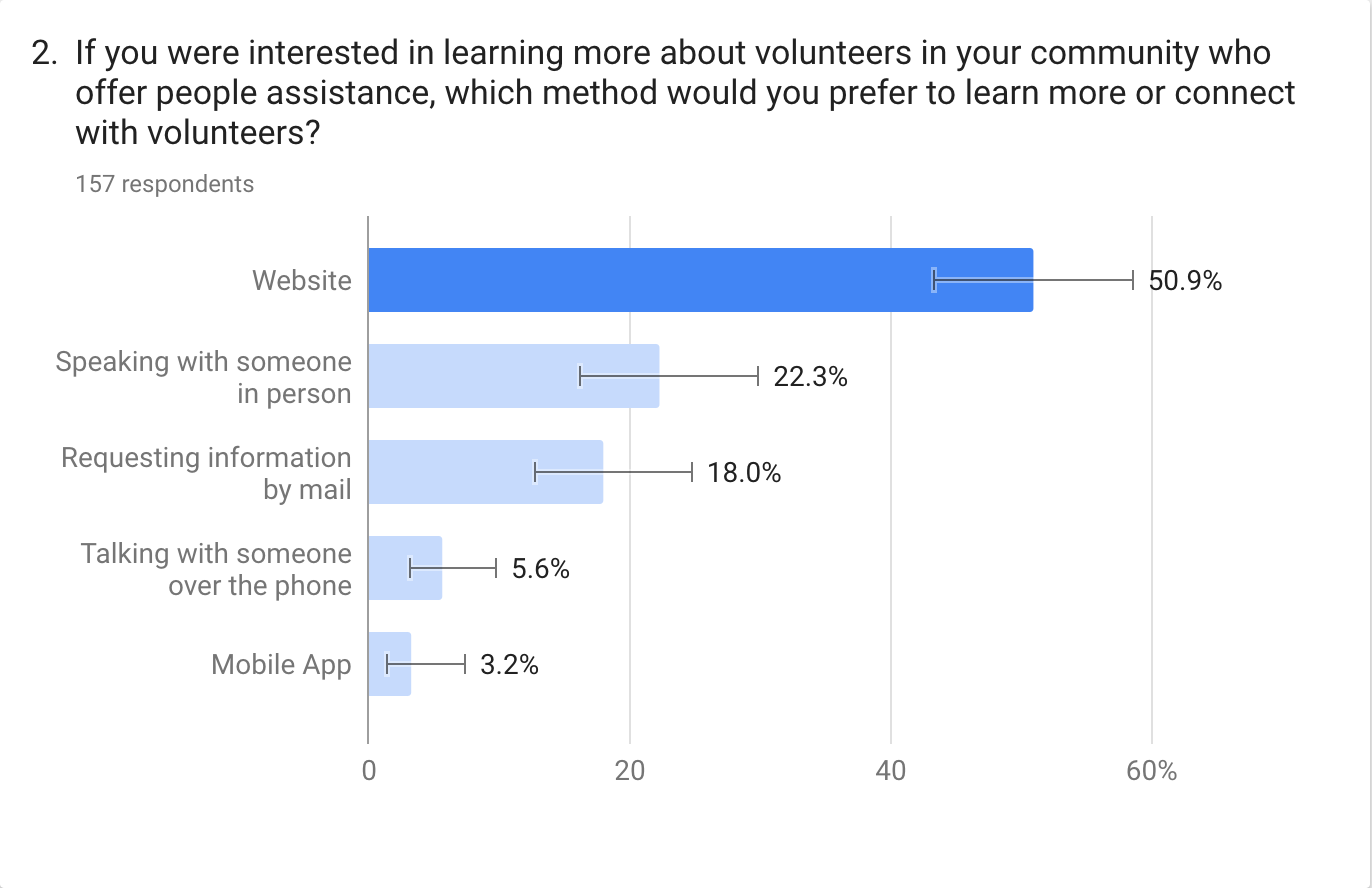 From our interviews and survey results, we found that
people were not interested in changing their volunteering habits
. Additionally, with the idea of hyperlocal volunteering, elderly individuals were
overwhelmingly not interested in having someone in their community volunteer
 to help with their chores. With these results, the team decided to pursue a different route.
Pivoting to a new problem
We embarked on a second round of ideation, and this time we gave ourselves an additional constraint:
voice-centric interaction
. As a team, we were excited about the prospect of Voice User Interfaces (VUIs) and their potential to bridge the technical gaps for older and/or less tech-savvy audiences.
Looking at the work already accomplished, we saw an opportunity in the original survey results. On what people wanted to spend more time doing,
the top answer was to spend more time with family
. Research show 
intergenerational connections as important to leading a healthy life.
​​​​​​​As a result, we decided to focus on the problem of maintaining social engagement with family members across generations.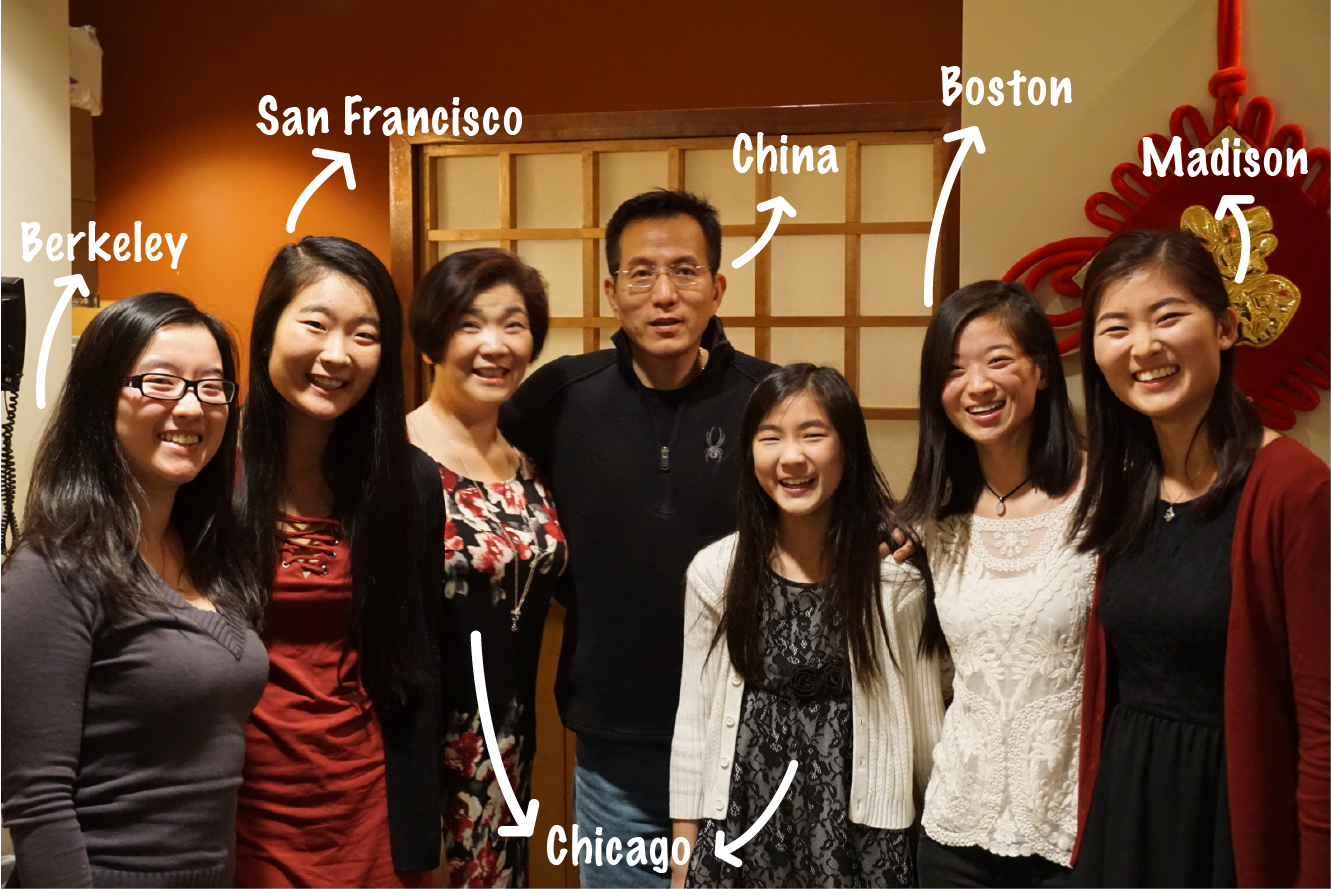 Defining features
After the pivot, the first thing we set out to do was learn more about people's current habits with staying in touch with their family members. Our research questions included:
   •
What problems/pain points do people have with connecting with family members?
   •
What is currently working for you with communicating with your family members?
Visualizing people's interactions with our problem through storyboards helped us remain close to the interview data on current issues in familial communication, yet imagine potential solutions to address the issues.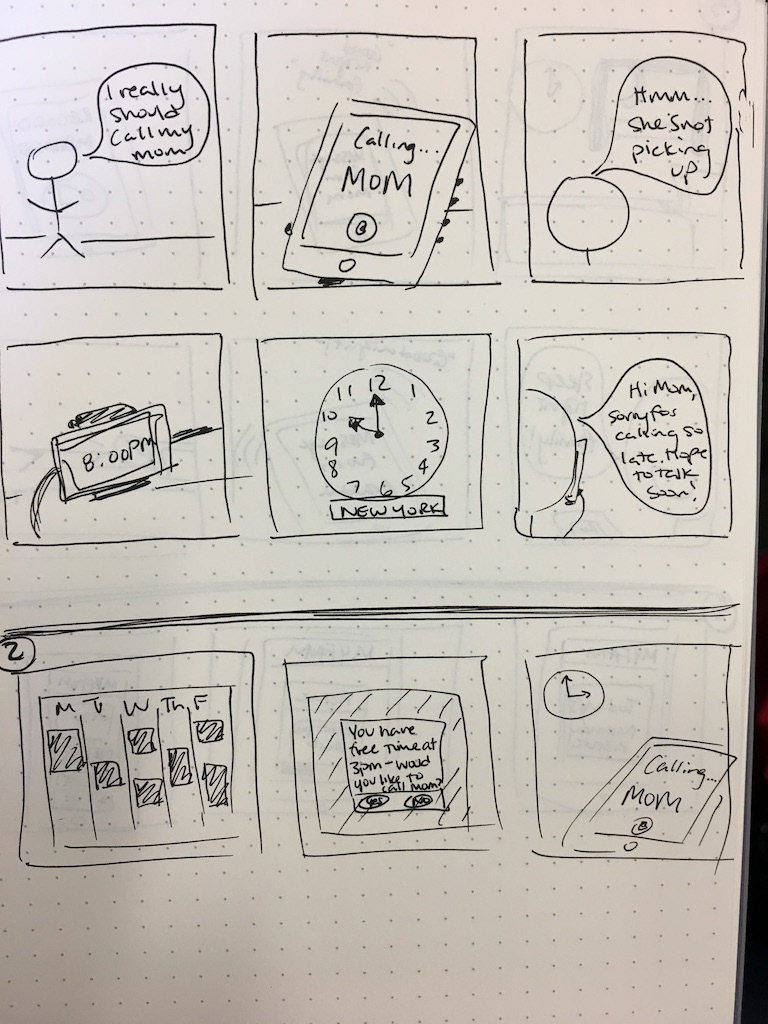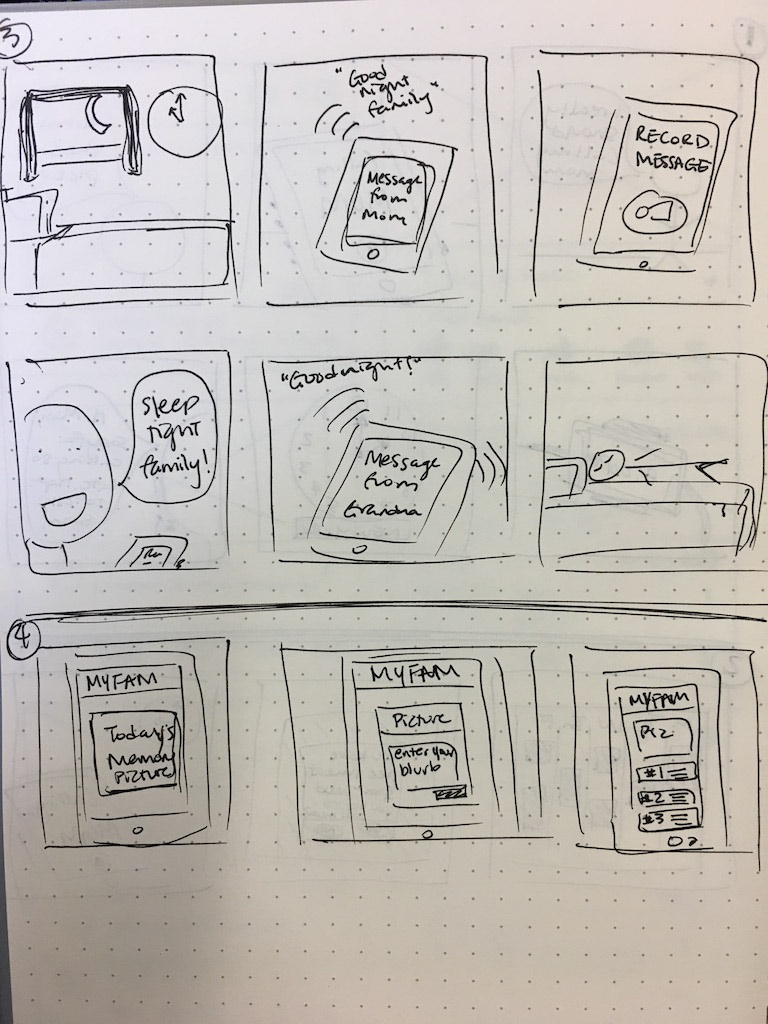 Several common themes emerged from the storyboards. For example, current technology for communication or content sharing such as Facebook or Line tend to exclude the youngest and oldest generations within a family. Additionally, sharing and viewing photos is something that everyone enjoys across generations. Therefore, we decided to focus on a
content-sharing solution that is accessible to a wide age range and language/literacy range.
Framing the interview insights into how-might-we questions also helped in figuring out potential features. The main how-might-we questions we decided to focus on exploring were:
   •
How might we promote content that is appealing across generations?
   •
How might we make features attractive to families rather than circles of friends?
   •
How might we bring family members closer together across long distances?
   •
How might we utilize voice in a content sharing experience?
These questions led to the essential features we decided to incorporate into our solution:
   #1. Uploading photos
   #2. Viewing a photo stream
   #3. Recording responses to a photo
   #4. Phone calling
Our main goal was to create an application that is accessible for all generations
. Our solution to this requirement was to create one application with two modes - mobile and ambient screen. The mobile version is available for those with smartphones and are more tech-savvy. The ambient screen with a voice component is catered to the younger and older generations of the family.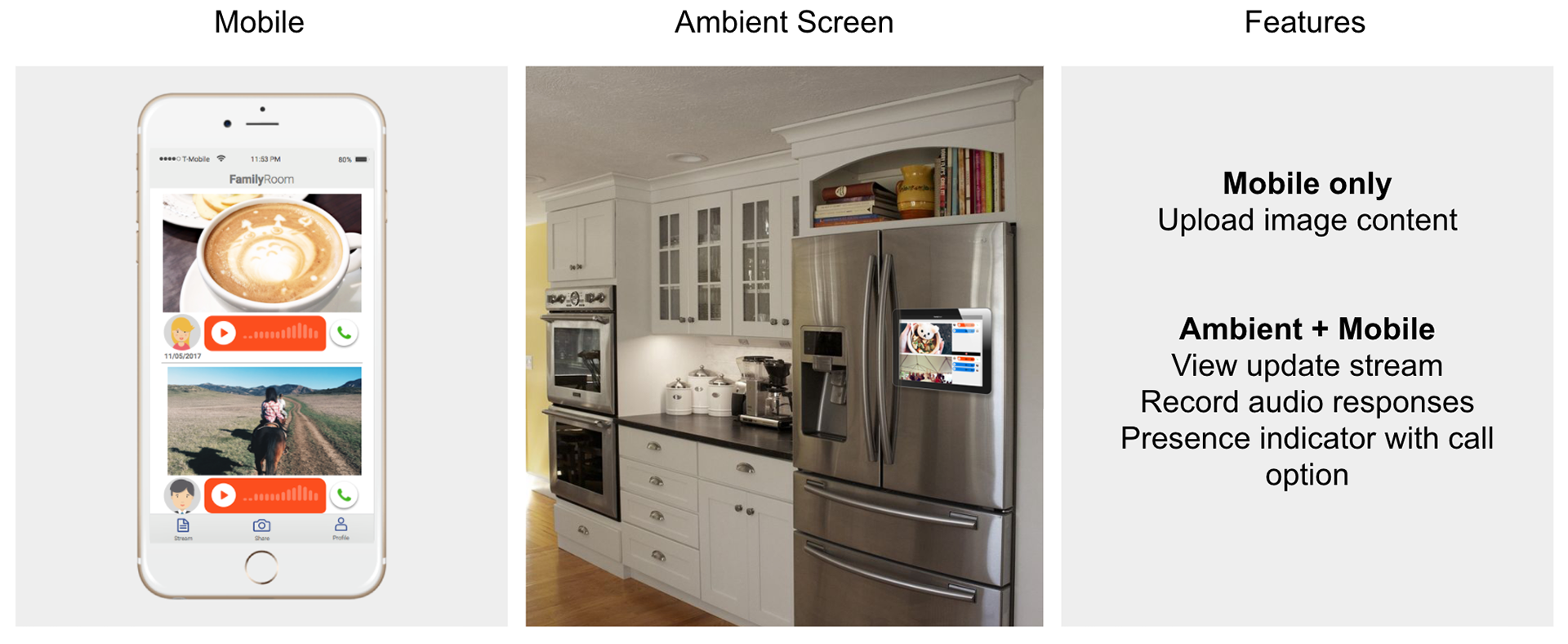 Designing interactionS
User flow diagrams uncovered many interaction design questions, such as how should photos be displayed to the user and how can the user record a response. It also helped narrow some of the features.
We translated the user flows into screens, starting from paper to digital mockups. With a talented programmer on our team, he quickly built a
working prototype
of the ambient screen version. For the mobile version, we stuck to using Sketch and Figma and collaboratively produced the screens. Later on, I put together a working prototype with InVision.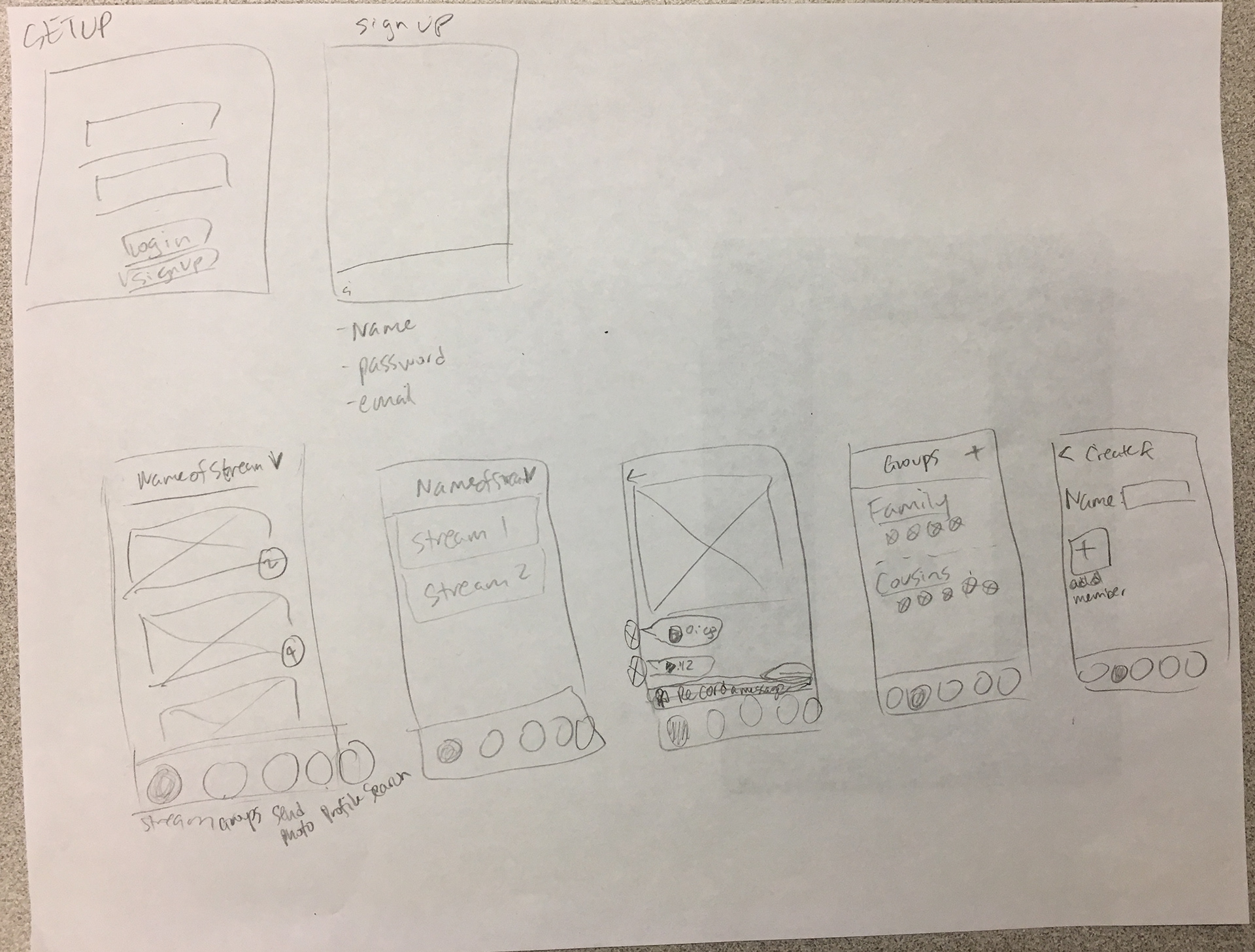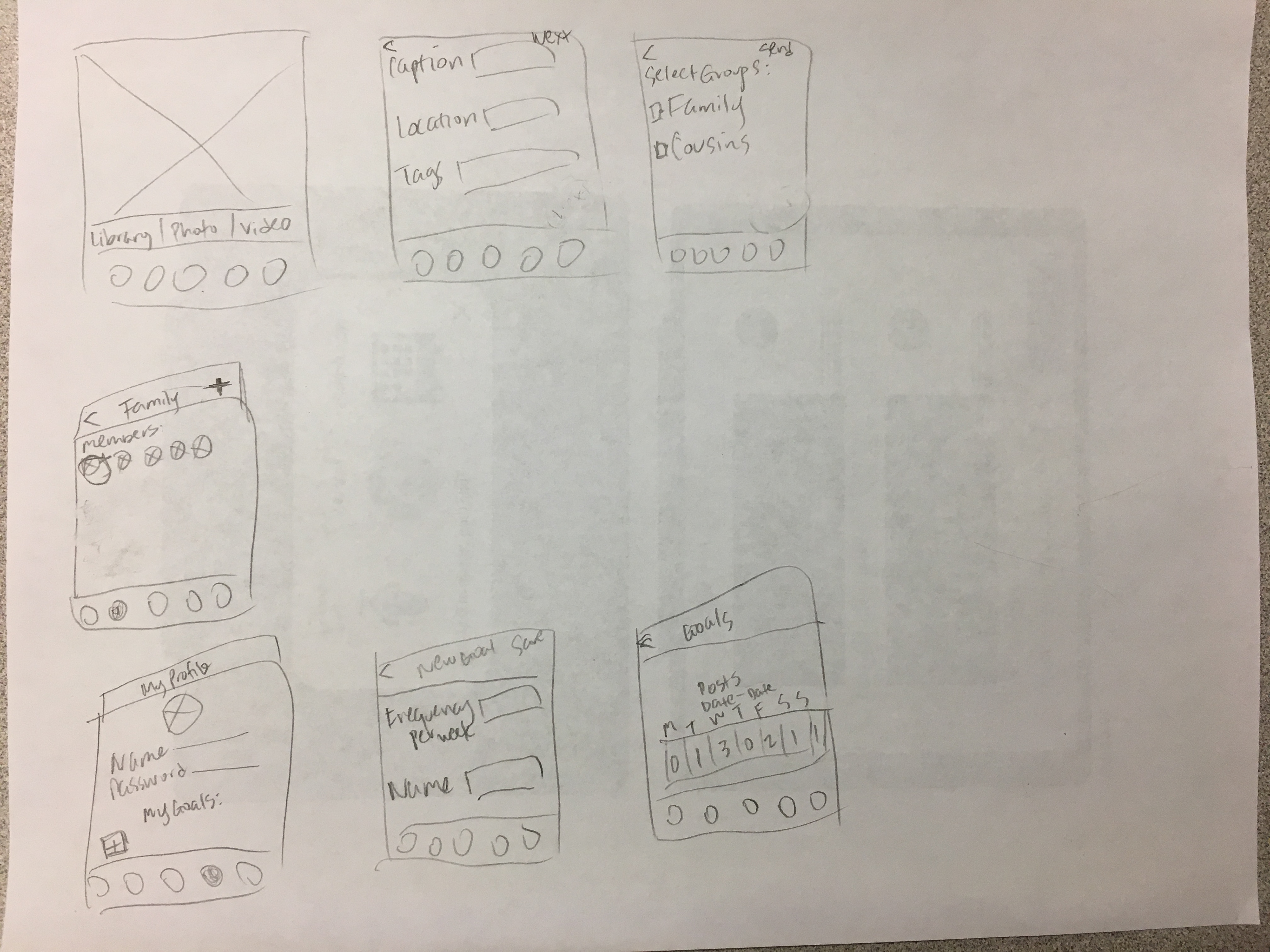 Geared with the prototypes, we conducted usability testing on both modes.
It was important to standardize how we all facilitated the testing
, and so I created a guide to help not only my teammates, but also myself, ensure that we covered everything we wanted to test.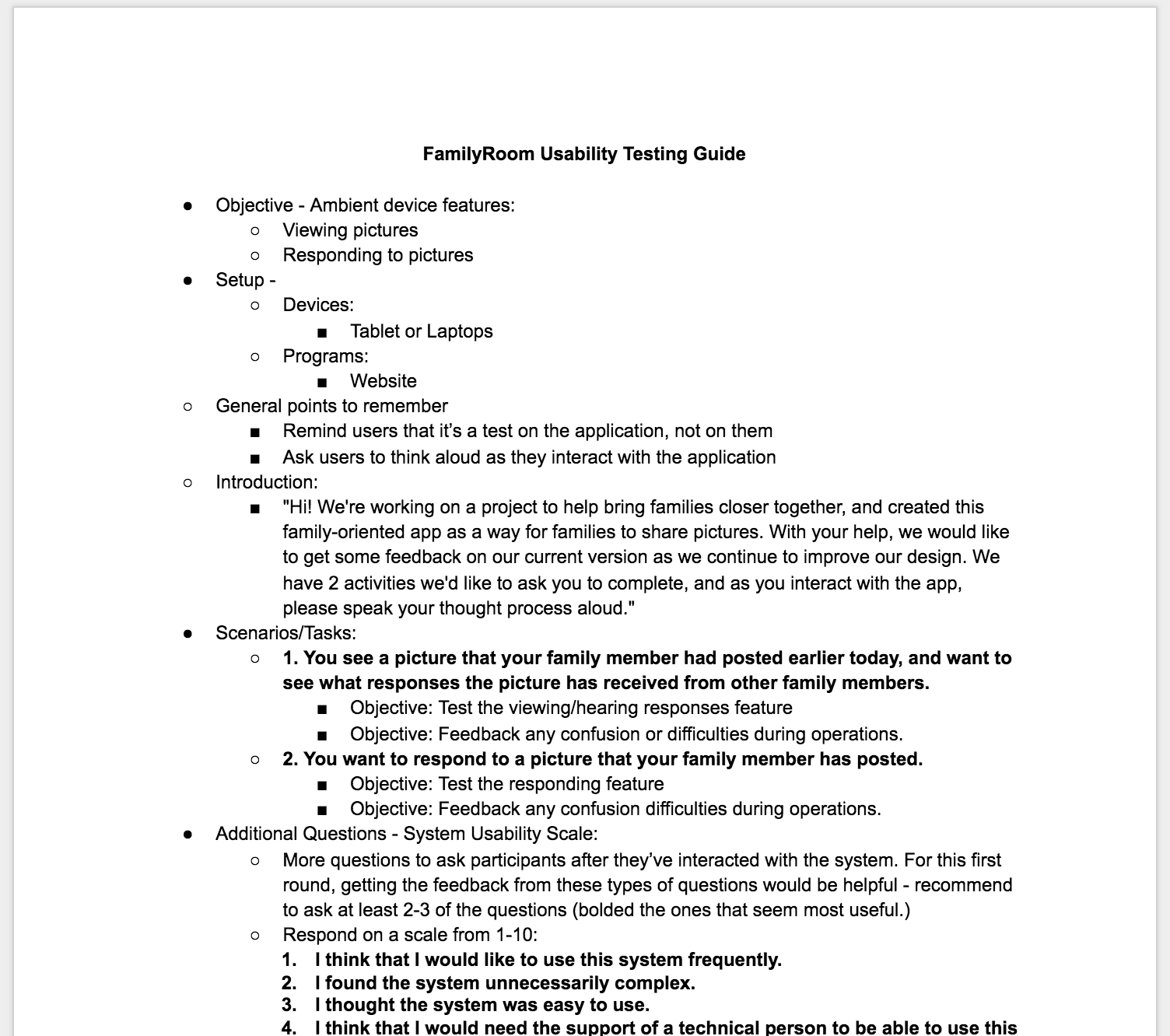 After determining what changes to make based on the results of the first usability testing round, I updated the screens and passed them along to another teammate for updating the ambient screen working prototype.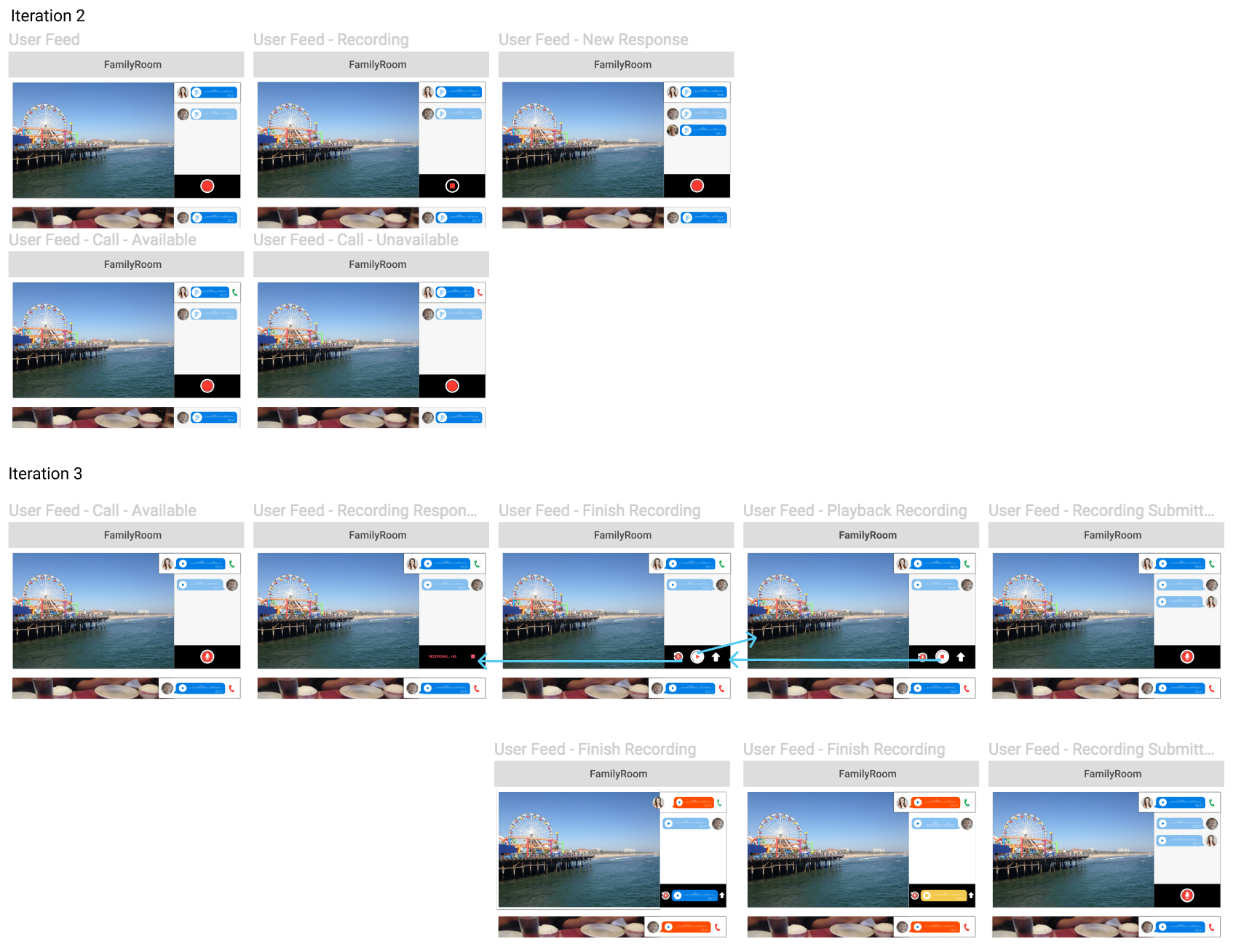 Overall, we collaborated with
7 participants
, ranging from age 12 to 85 years old and included non-English speakers, across two rounds of usability testing.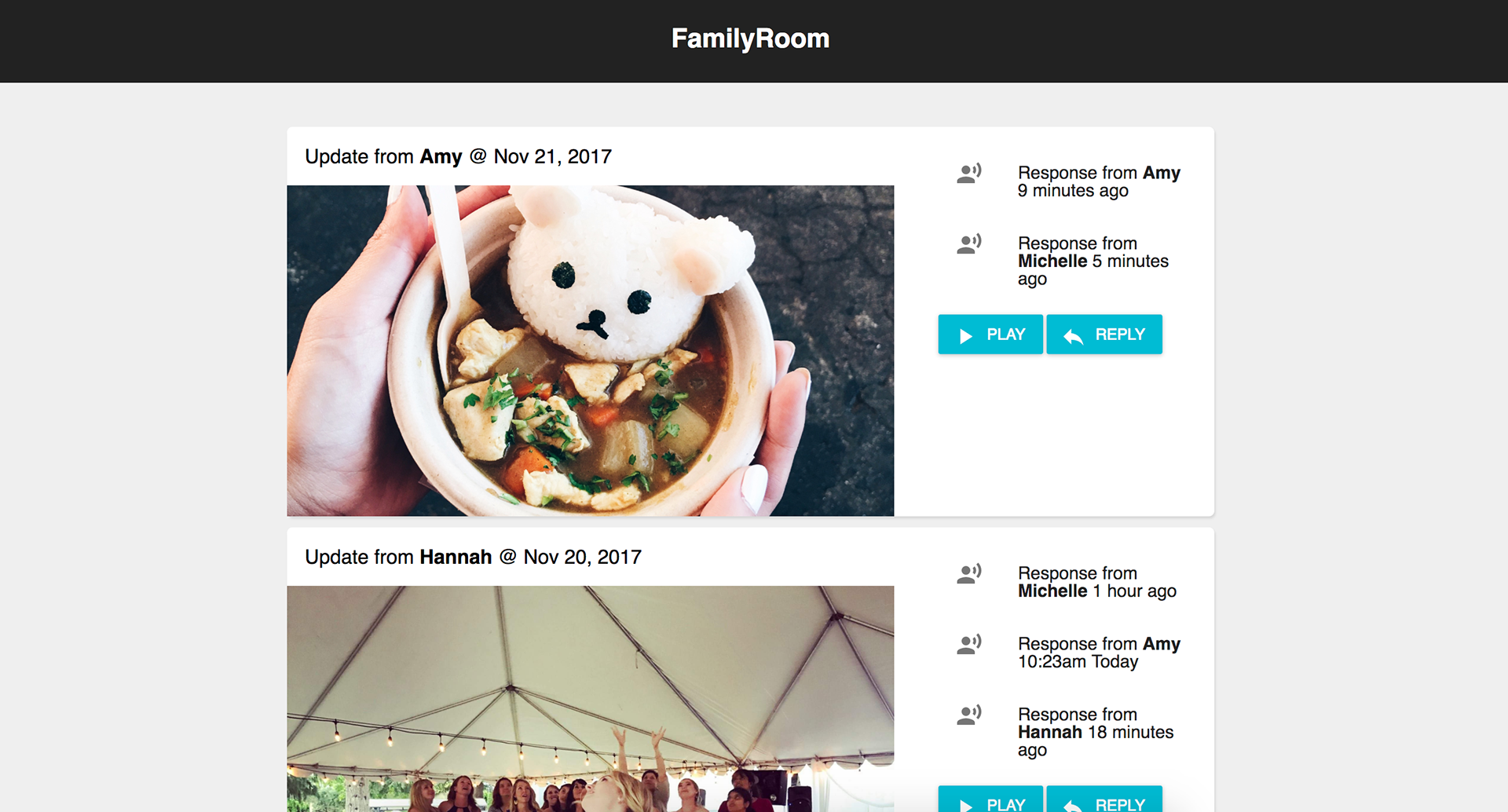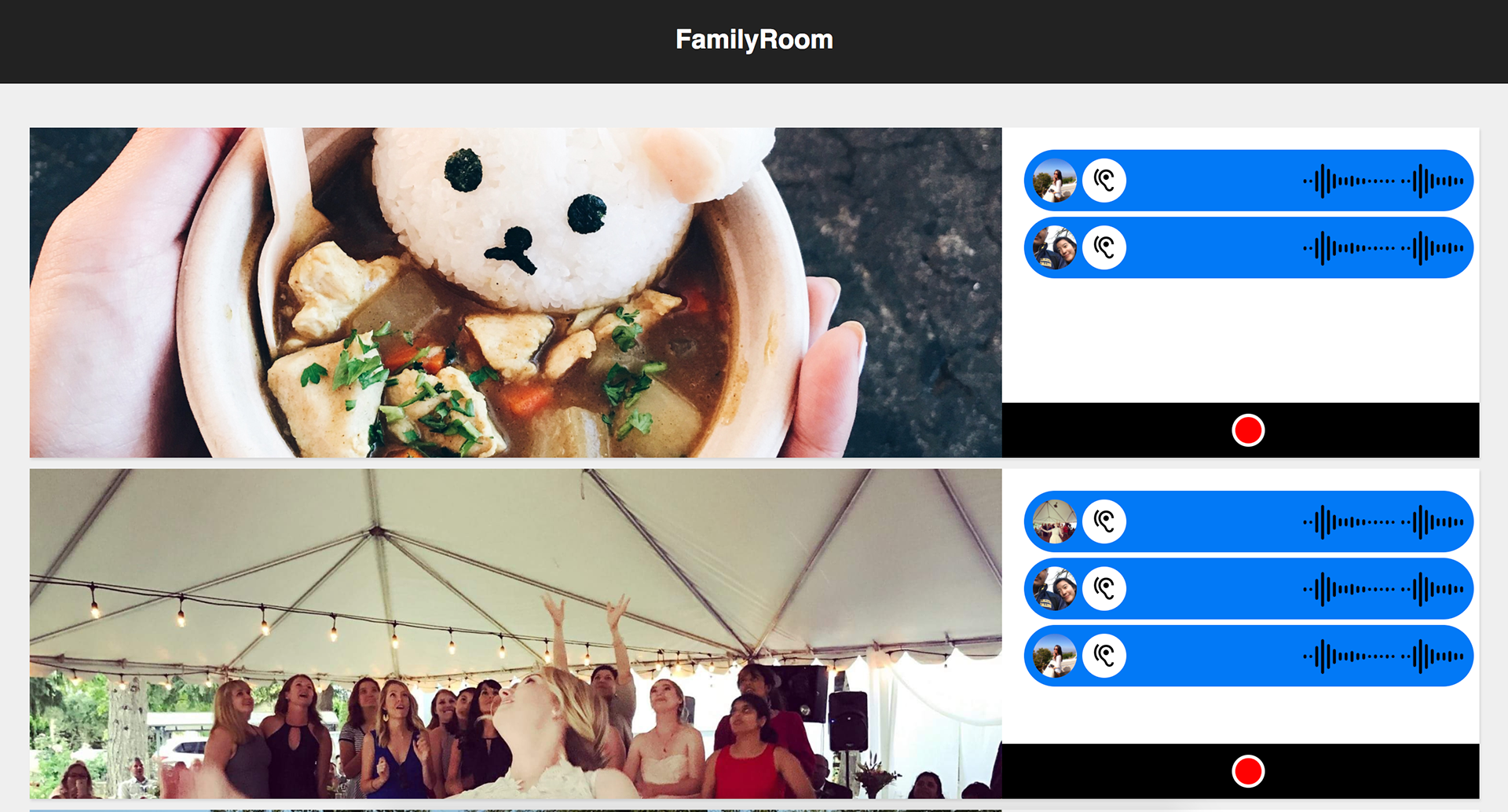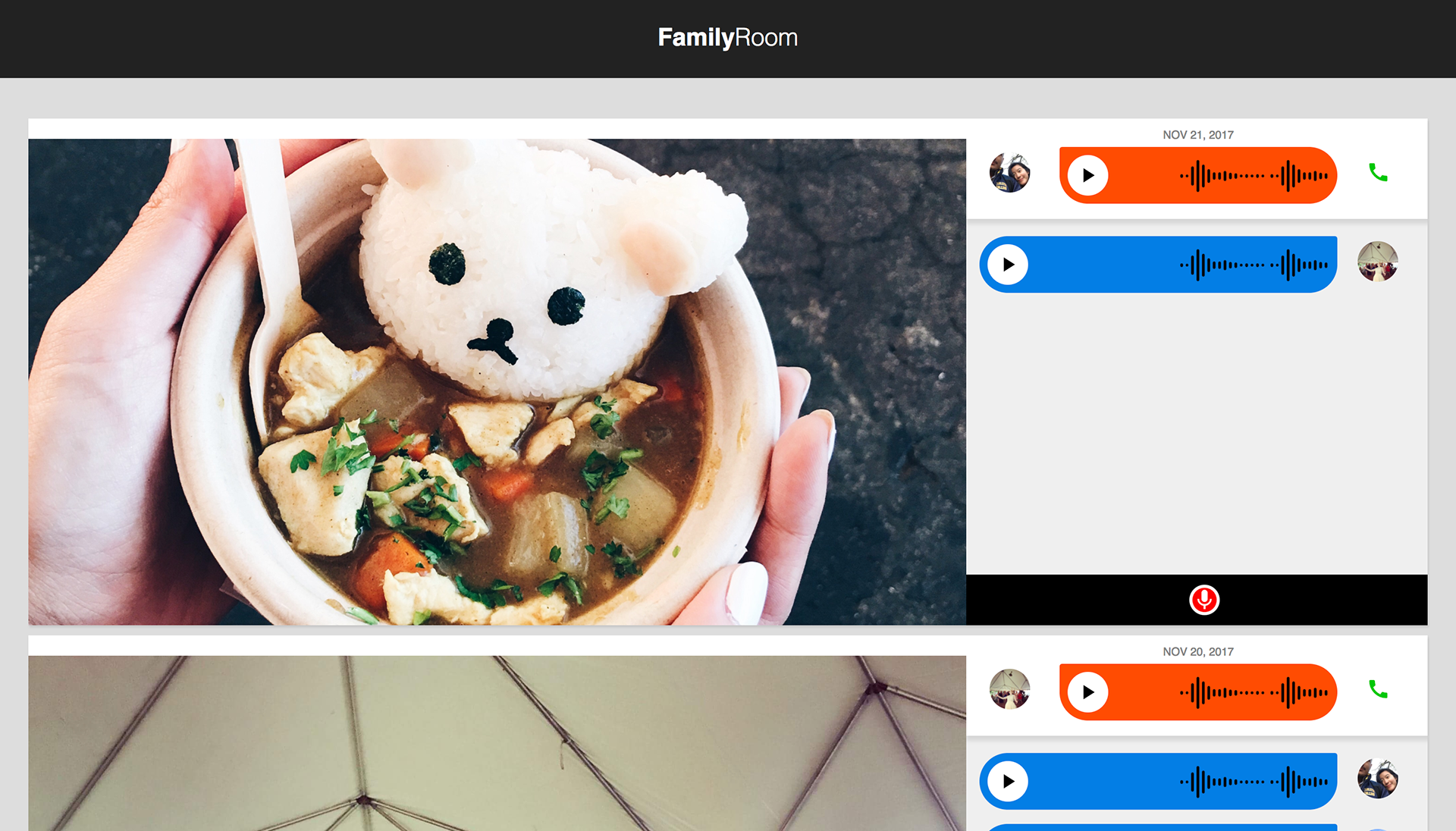 main takeaways
• Determining a specific topic to address was much more challenging than my team and I first expected. One thing that we could've done better was
to first look into people's problems in social engagement
instead of jumping to potential solutions.
• Pivoting halfway into the project was nerve-wracking! However,
it felt necessary to trust the feedback we received
. Plus, the work we had already done up to that point was still useful in helping us find a different topic.
•
Sticking true to our goal
of encouraging social engagement cross-generationally really supported us in identifying what features and interactions were essential to making the product accessible.